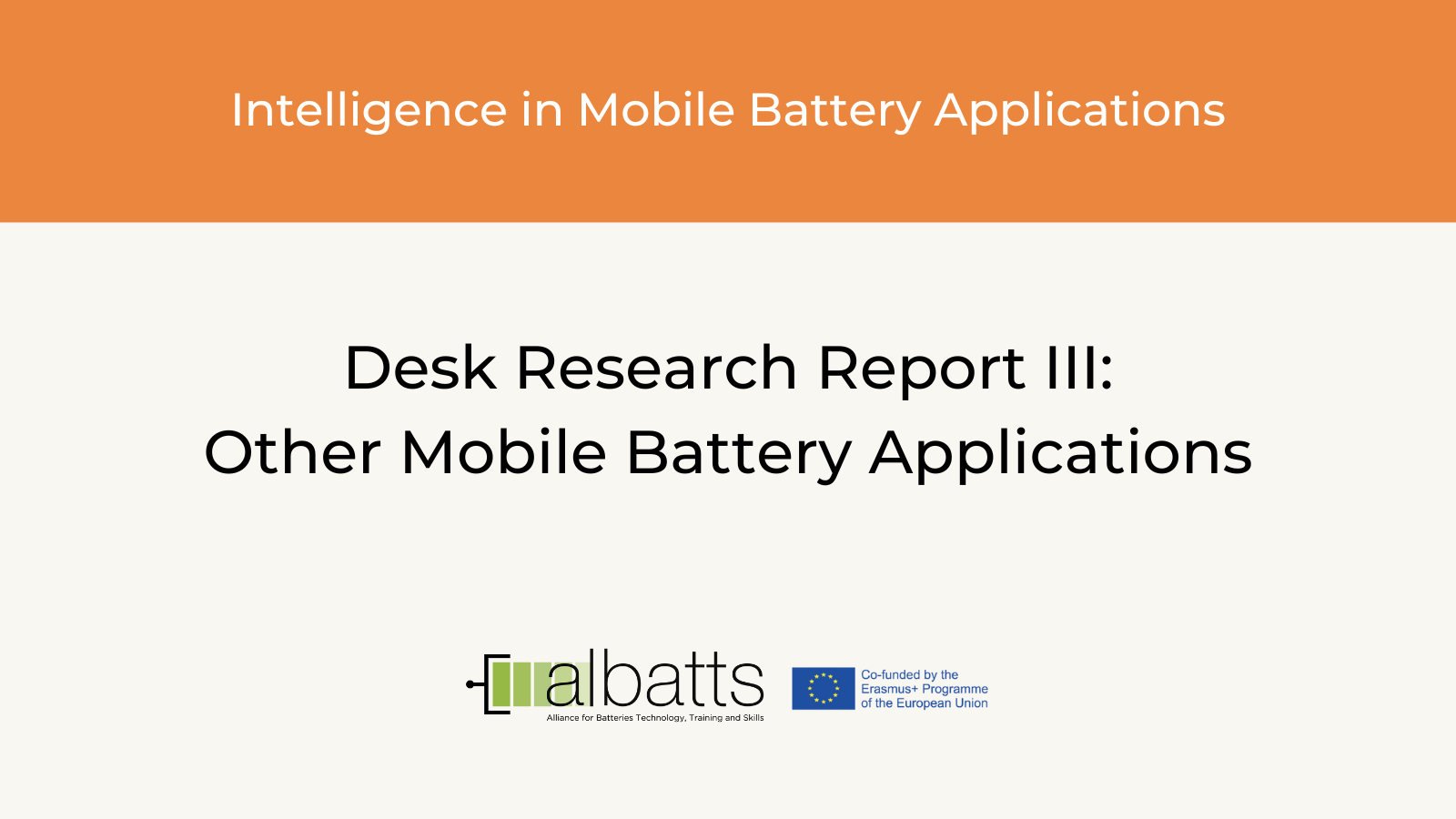 31.08.2022
D5.7 Desk research and data analysis for sub-sector IMBA - Release 3
ALBATTS (Alliance for Batteries Technology, Training and Skills) partnership published the third release of the desk research and data analysis for sub-sector IMBA: the report entitled 'Desk Research III: Other Mobile Battery Applications'.
This deliverable focuses in mobile battery applications, such as electric trucks, buses, utility vehicles, vans, motorcycles, bikes and other micro mobility devices, aerospace, trains and inland waterway vessels, and related relevant job roles, skills and competencies.
It builds on and expands knowledge gathered in the two previous releases with the purpose of reaching a deeper understanding of technological developments and related job roles, skills and competencies.
Click here for the full report.
Please share your views and comments to help us further improve the content to info@project-albatts.eu


Interested in the ALBATTS project? Register to our Stakeholders Database!