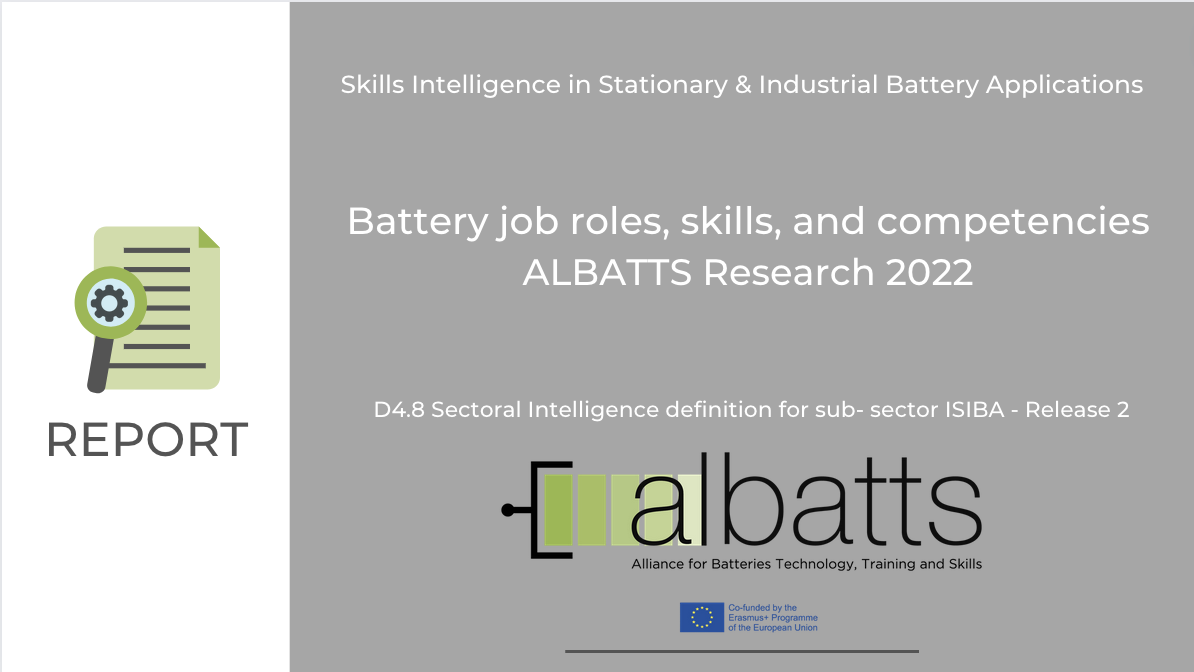 09.11.2022
D4.8 Sectoral Intelligence definition for sub- sector ISIBA - Release 2
ALBATTS (Alliance for Batteries Technology, Training and Skills) partnership published the second release of the report 'Sectoral Intelligence definition for sub-sector ISIBA': "Battery job roles, skills, and competencies, ALBATTS Research of 2022".
This deliverable covers the information yielded by the research and work conducted by Work Package 4 during the past year, namely the following deliverables:
- Skills and Job Roles in Battery Applications Supporting the Modern Society - D4.7 Desk research and data analysis for sub-sector ISIBA- Release 3
- ALBATTS Workshops: Stationary Battery Applications, Job Roles & Skills - D4.4 Future Needs Definition for sub-sector ISIBA - Release 2
Click here for the full report.
Please share your views and comments to help us further improve the content to info@project-albatts.eu

Interested in the ALBATTS project? Register to our Stakeholders Database!