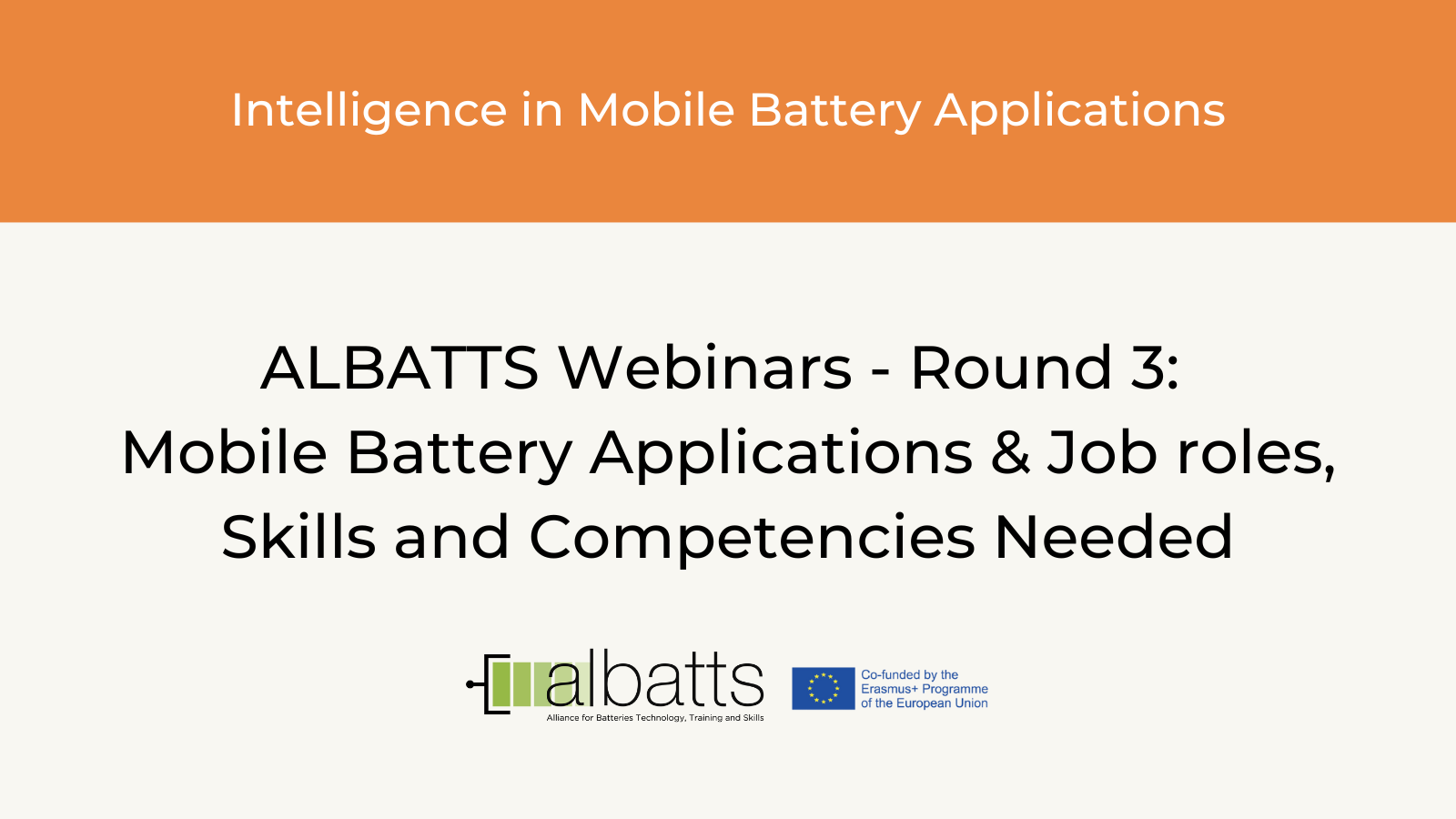 28.02.2023
D5.9 Future Needs Definition for sub-sector IMBA - Release 3
ALBATTS (Alliance for Batteries Technology, Training and Skills) partnership published the final release of Deliverable (5.9) Future Needs Definition for sub-sector IMBA entitled "ALBATTS Webinars - Round 3: Mobile Battery Applications & Job roles, Skills and Competencies Needed".
This document analyses two ALBATTS interviews and four ALBATTS webinars on the needed skills and jobs in the field of mobile battery applications. These online events were held between October 2022 and January 2023.
Click here for the full report.
Please share your views and comments to help us further improve the content to info@project-albatts.eu
Interested in the ALBATTS project? Register to our Stakeholders Database!