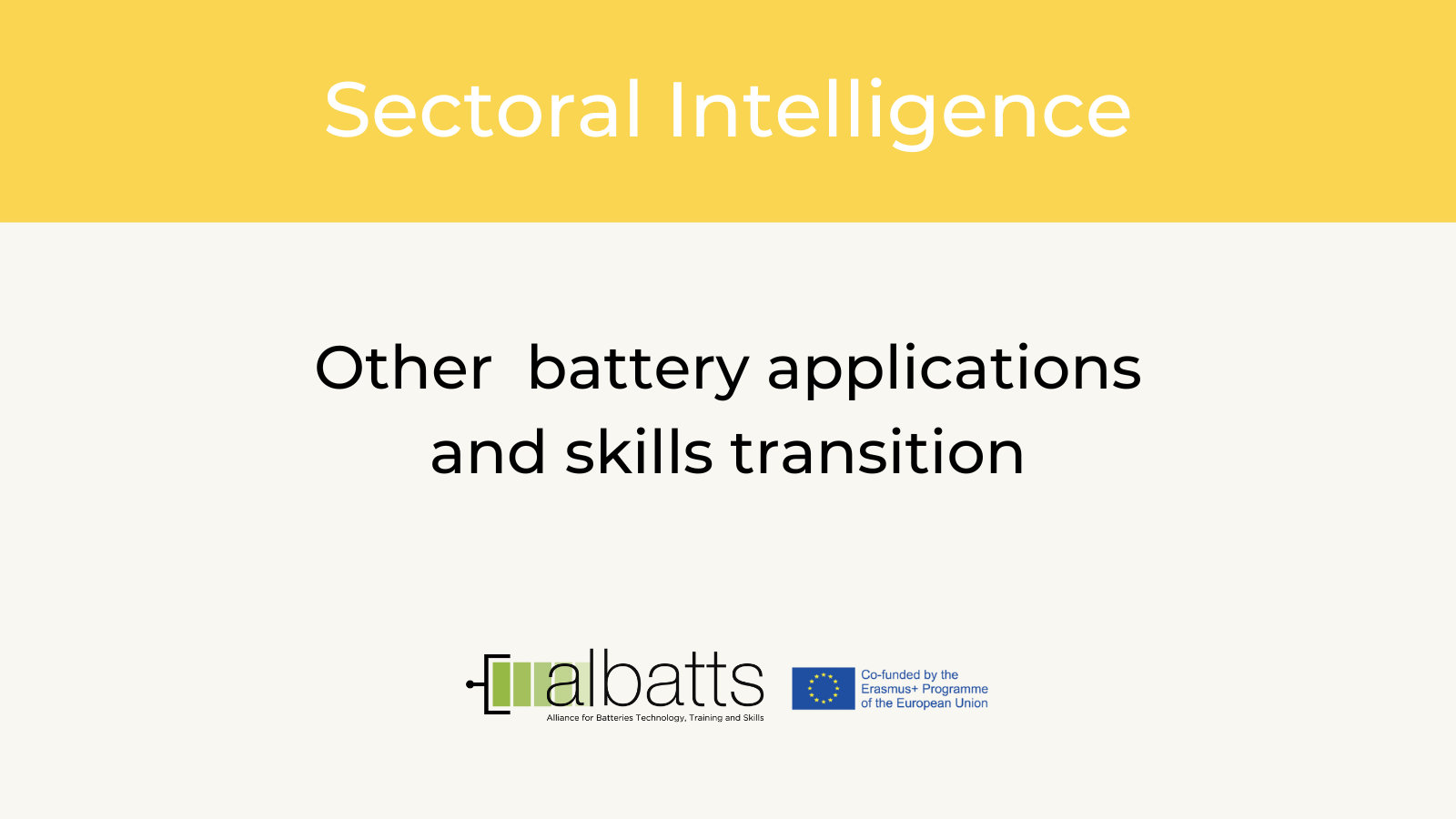 16.12.2022
D3.9 Desk Research and Data Analysis - Release 3
ALBATTS (Alliance for Batteries Technology, Training and Skills) partnership published the third release of the 'Desk Research and Data Analysis': "Other battery applications and skills transition".
The first part of this report provides a summary of other battery applications that were analysed during the desk research throughout 2022 to provide state-of-the-art information about several areas and battery applications, namely:
· - Other Industrial and Stationary Battery Applications
- datacentres;
- renewable power farms;
- residential applications;
- off-road type of heavy machinery (heavy work machines)
▪ mining equipment;
▪ forest machines;
▪ cargo handling; and
▪ heavy construction equipment.
· - Other Mobile Battery Applications
- heavy-duty vehicles–trucks, buses, utility vehicles;
- vans;
- motorbikes;
- micro-mobility devices;
- e-bikes;
- aerospace–drones and planes;
- trains; and
- inland waterway vessels.
These areas were a continuation of first and second desk research which investigated the overall battery value chain and battery gigafactory.
The second part of this report provides insights into the collected information and data on the "skills transition", which aims to identify the changes in the battery sector in the context of current or upcoming trends, and how the workforce and needed competences will be affected.
Click here for the full report.
Please share your views and comments to help us further improve the content to info@project-albatts.eu
Interested in the ALBATTS project? Register to our Stakeholders Database!