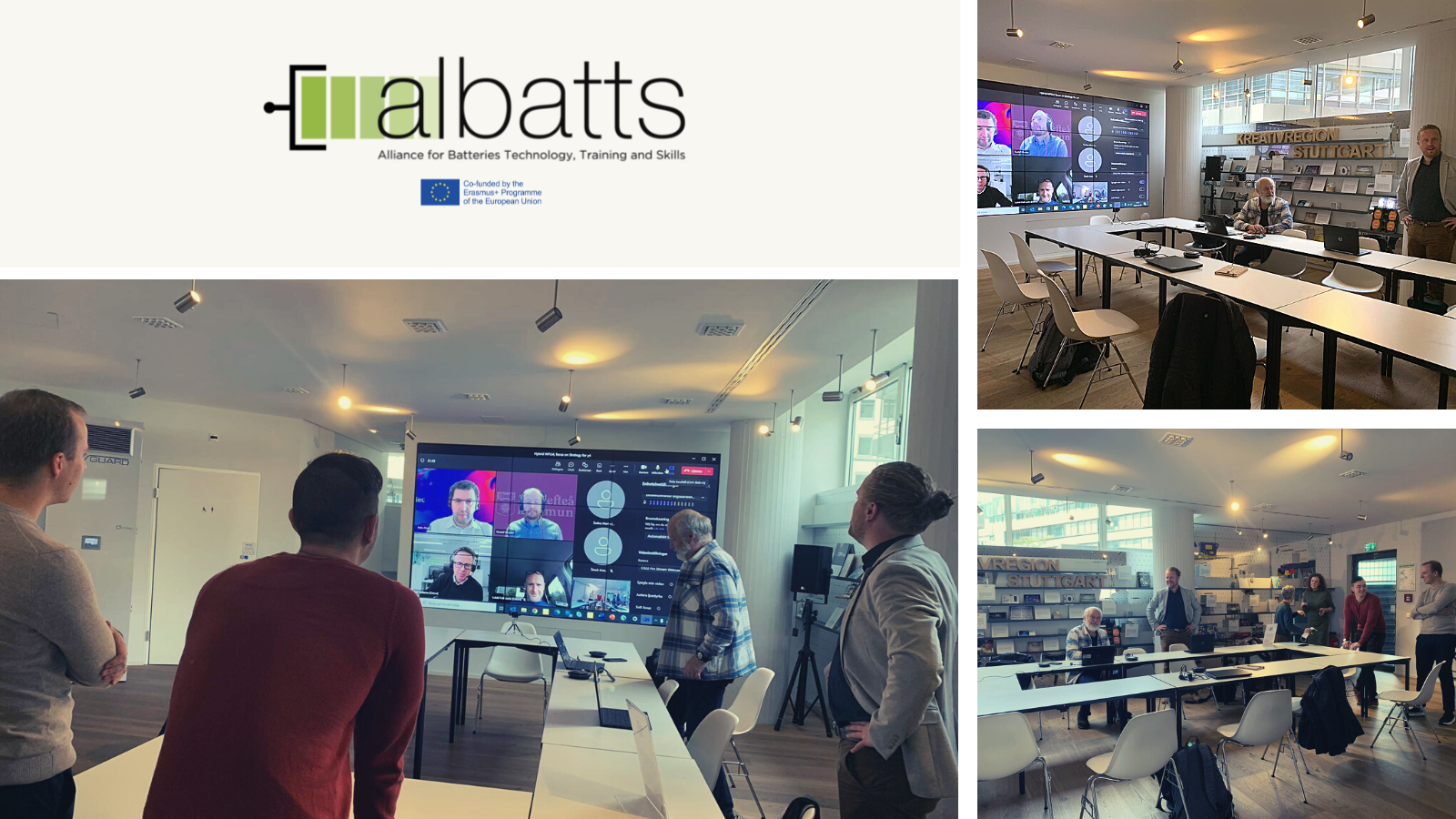 02.06.2022
5th ALBATTS Partnership meeting in Skelleftea, Sweden
During this week, we gathered in the Swedish town of Skelleftea for the 5th ALBATTS Partnership meeting. Due to Covid-19, this was only the second time the consortium met in-person. All work package leaders were present, as well as most partners. Those who were not able to travel participated via conference calls.
The meeting consisted of two days of work sessions, to which we had the contributions from of the European Commission project officers. The group also had the opportunity to visit the Northvolt battery factory and the Green Flight Academy.
During this period the consortium partners discussed the achievements of the first half of the project period and shared their plans for the coming two years, which may include synergy possibilities between ALBATTS and the European Battery Alliance.
The morning of day 1 was dedicated to the presentations brought by work packages 1 and 2 on the status of their work.
During the past two years, the project has timely delivered data on sectoral skills intelligence on mobile and stationary & industrial applications. This data is used to track the changes in the battery value chain that will impact the job roles & skills' demand across several industries, in preparation for the set-up of new curricula and training. The results of this work have been properly disseminated through several initiatives, such as the thematic project's webinars and policy recommendations factsheets. Consequently, general interest in the project has increased, namely in social media, where we registered a growing number of followers across all the project's platforms (LinkedIn, Twitter, Facebook and website). Updates under this topic were followed by a debate with the participation of the European Commission on how to increase the project's impact and network.
After these working sessions, participants made a guided tour to the Northvolt factory, which is still under construction but already semi-operational. During this tour, we were able to see in first-person the scale and complexity of a modern battery factory. We were also guided through the steps of making a battery.
Day 2 was dedicated to separate meetings among work package 3 to 6 partners. In these meetings, each task coordinator presented the status of their respective deliverables and activities. At the end of the day, work package 3 to 5 (skills intelligence) met with work package 6 (curricula development) to continue discussing their complementary strategy for the next two years.
These meetings were followed by a visit to the headquarters of the Green Flight Academy, a local company that is providing training on electric plane piloting to an international crew. The day ended with a working dinner together with attendants of the Energy Confusion conference. This event provided a valuable networking opportunity to promote and gather interest over the ALBATTS project with professionals of the energy sector.
In day 3, partners attended a workshop of the Energy ConFusion conference at the Skellefteå Science Centre, where ALBATTS coordinator Anders Norberg participated as invited speaker.